It can be frustrating when you book a cab, grab or gojek and you got a cancellation as you have your fur baby with you. We've been through that before we had our own mode of transport.
Introducing our pet taxi services. A small Honda hatchback with ample space at the back area for your pet to sit or lie comfortably. We understand some pets doesn't like to be confined in a carrier or bag, thus we opt for a more comfortable option during their ride with us.
Our rates are pricier than cab, grab and gojek as we cater only to the fur babies needs. Our rates includes transportation and the upkeep to maintain the general cleanliness and pests free in our car.
Rates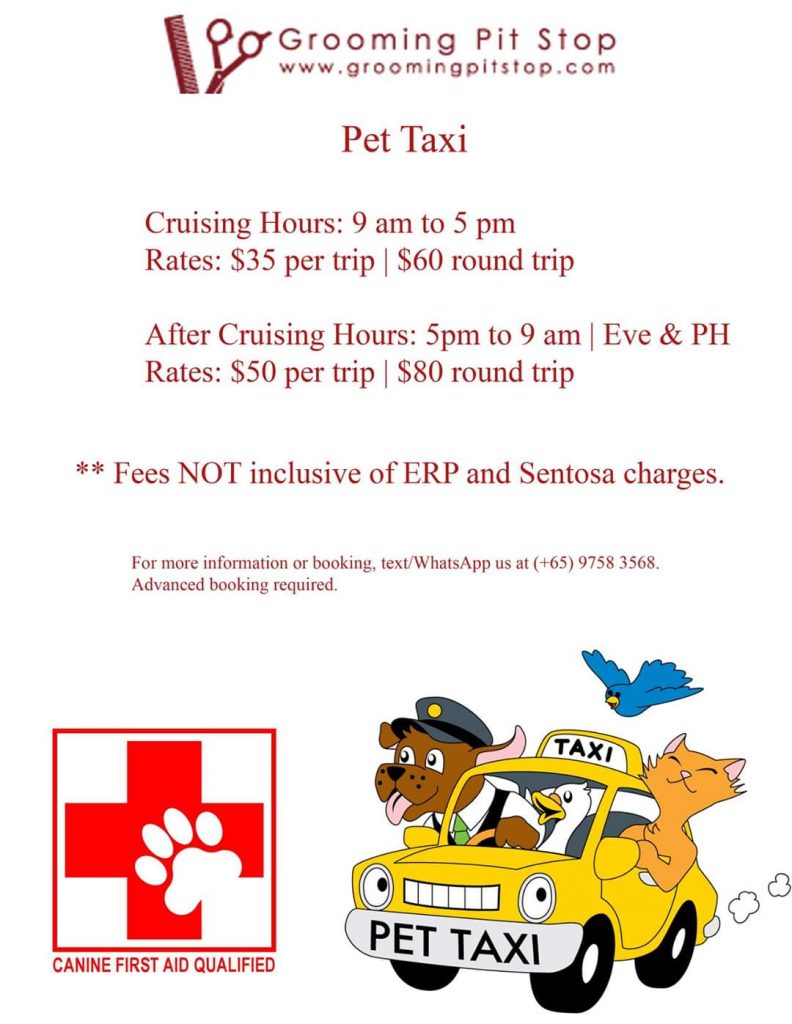 Note: In case of accidents such as pee/poo in our car, or ticks/fleas on your fur baby, a $150 cleaning fee will be charged. As to make our car suitable for pet taxi services again, we have to cease a day or two of work to seek professional help with the cleaning.